---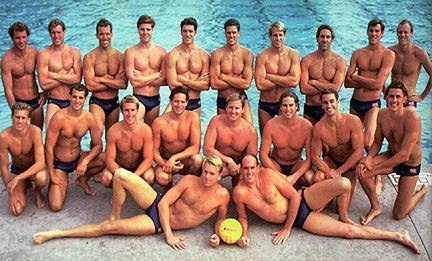 ---
The Stuff of Water Polo
Hi, my name is Helen Munro I am 14 and play in the Waitakere City Waterpolo's under 16, under 18, under 20 teams as well as the senior women's team. I am the goalie.
I started playing when I was 10, and got into being a goalie when I was 12. It just appealed to me. I don't really know why everybody is so scared to go in the goal? You only get hit in the face once every 3 games, does that really matter?
Have you just surfed in here? Do you want to know what people are talking about when you hear them talking about Eggbeater or four meter foul? Then I can't help you, but this guy sure will be able to. Visit Chip's Dictionary he explains all the terms you are ever going to hear if you hang around the pool long enough. But if you want to know what water polo is then I can help you. Waterpolo is a team sport where the aim is to score goals in the opponents goal. To do this you must stay within the rules But then what the ref doesn't know about doesn't count, right?